IONJOY
Regular price
Sale price
¥41,800
Unit price
per
付属品は画像でご確認ください。
96.9% PM2.5 Removal
Results from PM2.5 removal tests conducted by the Far Infrared Association showed the IONJOY removed 96.9% of airborne pollen and house dust.
83.3% Deodorizing Effect
In ammonia deodorizing tests conducted by the Hygiene and Microbiology Research Center,
the IONJOY was found to remove 83.3% of pet and room odors.
Ozone-Free
The IONJOY does not generate or release harmful ozone. This means no offensive odors associated with ozone, either.
Measurements resulted in negligible output, less than 1/100th (0.001 pm) the safe level stipulated by the Ministry of Health,Labour and Welfare.
Concentrated stream of negative ions equal to 1.1 million ions/cm3

Measured and certified by the Japan Association of Ion Research and Application Negative ions selectively target and act on the parasympathetic nervous system (PNS). PNS is dominant when people physically rest and relax. In that state, body temperature rises, breathing becomes deeper and blood flow improves, which increases the number of lymphocytes in the bloodstream and boosts the immune system. The IONJOY achieved the highest possible Class 6 ranking for the quantity of negative ions produced, based on measurements conducted by the Japan Association of Ion Research and Application according to JIS standards.
Kills germs and viruses with UV-C
4 built-in LEDs for emitting 280 nm UV-C


Ultraviolet light has a wavelength of 100–400 nm and is invisible to the eye. That known as "deep ultraviolet light" (UV-C) has a wavelength of 100–280 nm. Though it does not exist on Earth, UV-C can break apart the double helix DNA of many strains of bacteria and viruses. This strong antibacterial ef¬ficacy can be used as a powerful disinfectant.
Easy-to-Clean Design
1. The lid detaches for easy cleaning.
2. A sea sponge filter is installed inside the IONJOY to prevent dust from penetrating the product.
◆Video of How to Clean
Speci¬fications

Product: Tabletop Negative Ion Generator
Name: IONJOY
Material: ABS resin
Color: Metallic Black
Dimensions: 120 mm (h) × 100 mm (w) × 98.7 mm (d)
Weight: approx. 240 g
Ion generation method: Electron radiation
UV-C emission method: 280 nm round LED × 4
Operating temperature: 0–45°C
Power consumption: 1.5 W
Included in package: Power adapter, USB cable
Price: 32,000 yen (35,200 yen tax included)
Negative ion output: 1,100,000 ions/cm3 (
(as measured by the Japan Association of Ion Research and Application)
Warranty: One year from purchase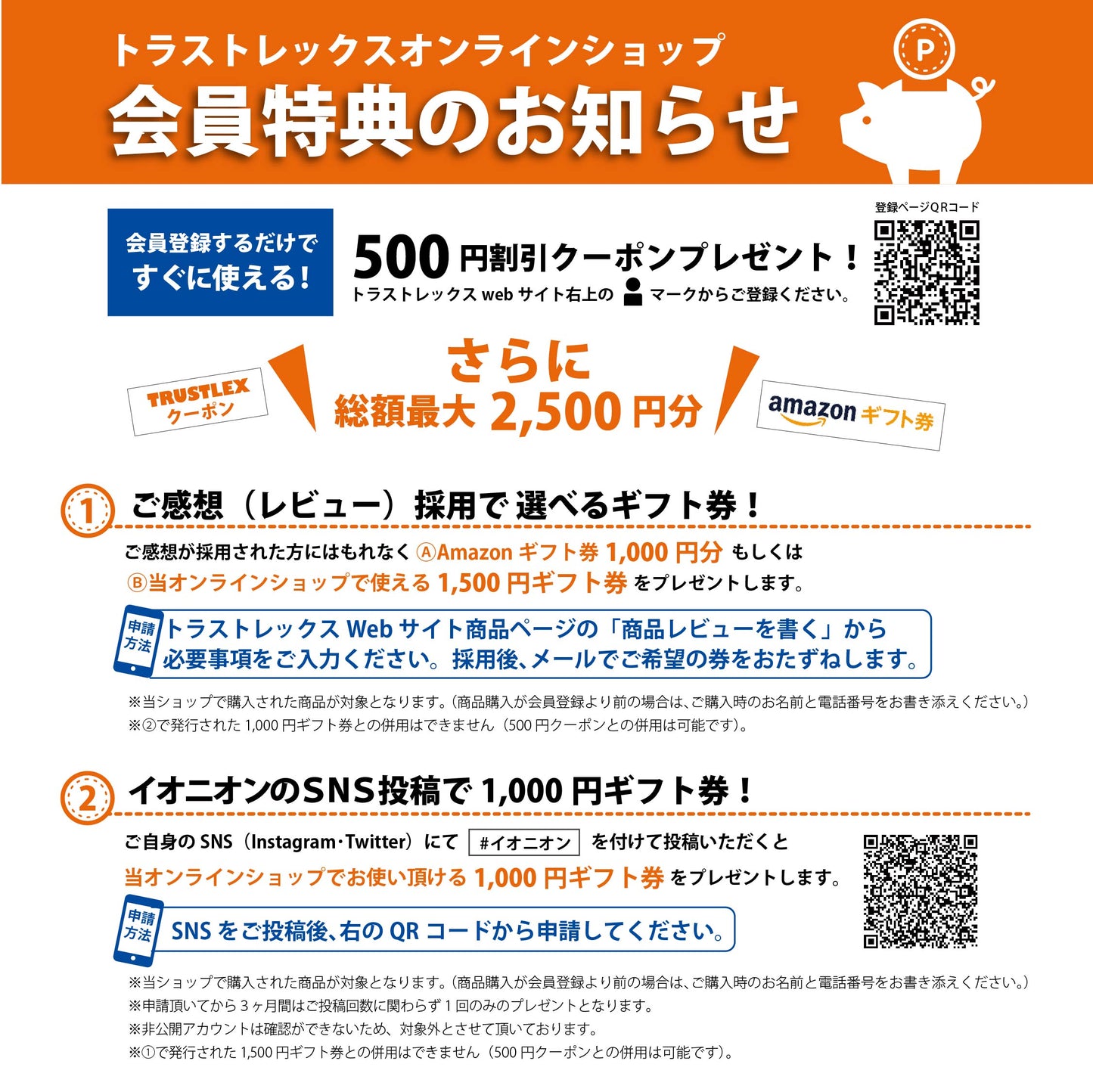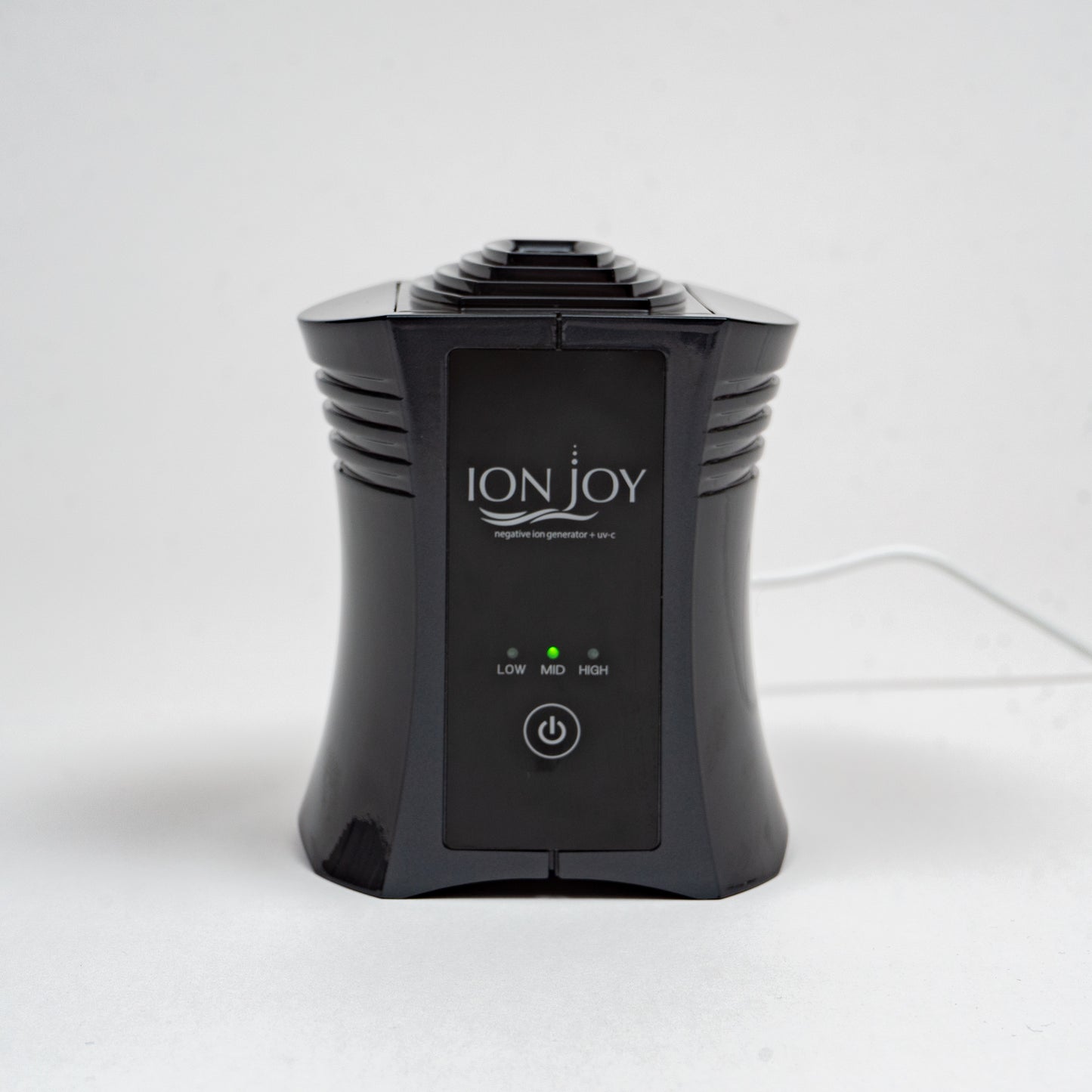 ※個人の感想であり、効果・効能を保証するものではありません。